Join your peer BC Food & Beverage senior HR professionals at BCFB's HR Roundtable. Hosted by BCFB member, Fine Choice Foods, facilitated by Ivy Leung, Fresh Direct Produce, presented by Steve Conway, MSABC, as he shares the importance of emotional intelligence in leaders.
The Role of Emotional Intelligence in Leaders & Workplace Psychological Safety
Emotional intelligence (EI) is the ability to recognize, understand, and manage one's own emotions, as well as the emotions of others. For leaders, EI is especially important because it helps to create an atmosphere of trust and respect in the workplace. It also helps to foster collaboration and communication among team members. In addition to EI, workplace psychological safety is also an important aspect of creating a positive working environment. Psychological safety is the belief that one can take risks and express ideas without fear of negative consequences or criticism. Leaders should create an environment where employees feel safe to express their opinions and take risks without fear of failure or punishment. This encourages creativity and innovation, as well as a sense of ownership among team members.
May Roundtable Outline
Definition of Emotional Intelligence (EQ)

The importance of EQ for leaders

How leadership EQ supports workplace psychological safety

Structured open discussion on this topic
About Steve Conway
Dr. Steve Conway is the Mental Health and Wellness Director for the Manufacturing Safety Alliance of BC. Steve has extensive experience with more than 30 years of providing mental health services in a variety of settings and to diverse populations, Steve also holds a Master of Arts in Counselling Psychology, Doctor of Psychology (PsyD), and an MBA with a focus on leadership and teams. He is a Certified Psychological Health and Safety Advisor and has coach training from an ICF accredited program. He has been a counselling therapist for two decades, as well as a leadership coach and consultant, workshop facilitator for workplace mental health and leadership issues, and a leadership fit to position assessment specialist for the past 14 years. Additionally, Steve has served as a Director and Vice President for a private not for profit university.

Who should attend?
Mid-Senior Level HR Professionals in the Food & Beverage Industry

*Please note spaces are limited to 15 participants for this roundtable*
*Light refreshments and snacks will be served*
Thank you to our HR Roundtable Sponsor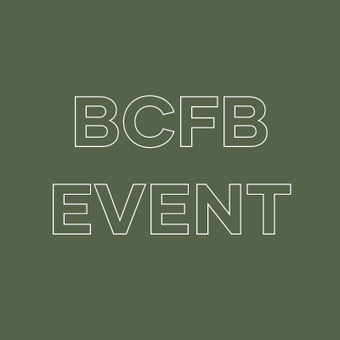 Fine Choice Foods (Fraserwood Way, Richmond, BC, Canada)