Do you need to get your products to market quickly and efficiently either through in-store retailers, on your website and eCommerce? Then let GS1 Canada get you started on the right track while we provide support throughout your growth!
Presenters, Alain Picard and Pierre Lessard, will take you through the identification process starting with the essentials of generating barcodes for your products, providing the right data and standardized images required by retailers, distributors and digital commerce platforms. We will share training and subsidized assist programs catered for start-up and scaleup operations. For those organizations already with GS1 Canada, we will welcome your questions and feedback during our Q&A period.
Key Takeaways:
Product identification essentials

Understand barcodes and relevance to your business

Managing product information through digital network essentials

Understand retailers, distributors, eCommerce industry standards and requirements

Understand and respect regulatory requirements
Presented by:
Alain Picard, Advisor, Community Engagement of GS1 Canada

Alain joined GS1 Canada as an Advisor with the Community Engagement team. This new division was created in early 2022 with the main objective of supporting small businesses and entrepreneurs get their products to market quickly and efficiently.

Part of his mandate is to work closely with Trade Associations and Educational Institutions alike. The goal being to support, educate and familiarize their members with GS1 Global Standards emphasizing the importance of minimizing start up and scale up hurdles along the way.

Alain pursued studies in technical sciences and subsequently took the business management route where he worked over 20 years in the conference communication industry. He then started his own business in Wholesale Packaging Distribution in the Food and Grocery sector. He truly enjoys sharing his experience and building relationships which bodes well in his current role.

Pierre Lessard, Director, Community Engagement of GS1 Canada

As a key team member at GS1 Canada, Pierre has wide multidisciplinary knowledge of the organization. Over the last 15 years, he has occupied a variety of roles and is recognized by the industry at large for the exemplary nature of his work.

He is considered a leader in the food industry sector and has a broad range of skills in product marketing leadership. This stems from product design, sourcing, and business development to sales in the retail and foodservice sectors.

Pierre continues to look for ways to be proactive by way of his actions and education. He recently completed a certificate in relationship-based selling.

corporates and institutions. Sean's primary focus is helping financial professionals drive material improvements in working capital management, planning and operating margins.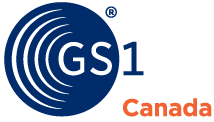 Thank you to our 2023 Title Sponsor: